I am feeling fantastic! After my last figure competition- my first one ever- I decided I wanted to get a taste of a completely different organization- the NPC. I had done the INBA show and wanted to get another experience, because I knew the NPC would be a COMPLETELY different experience. And it was. And it was AMAZING.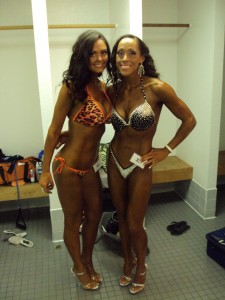 (me with bikini bunny Danna)
I am SO glad I decided to do the show! ...
Continue Reading →
Share